Skip to product information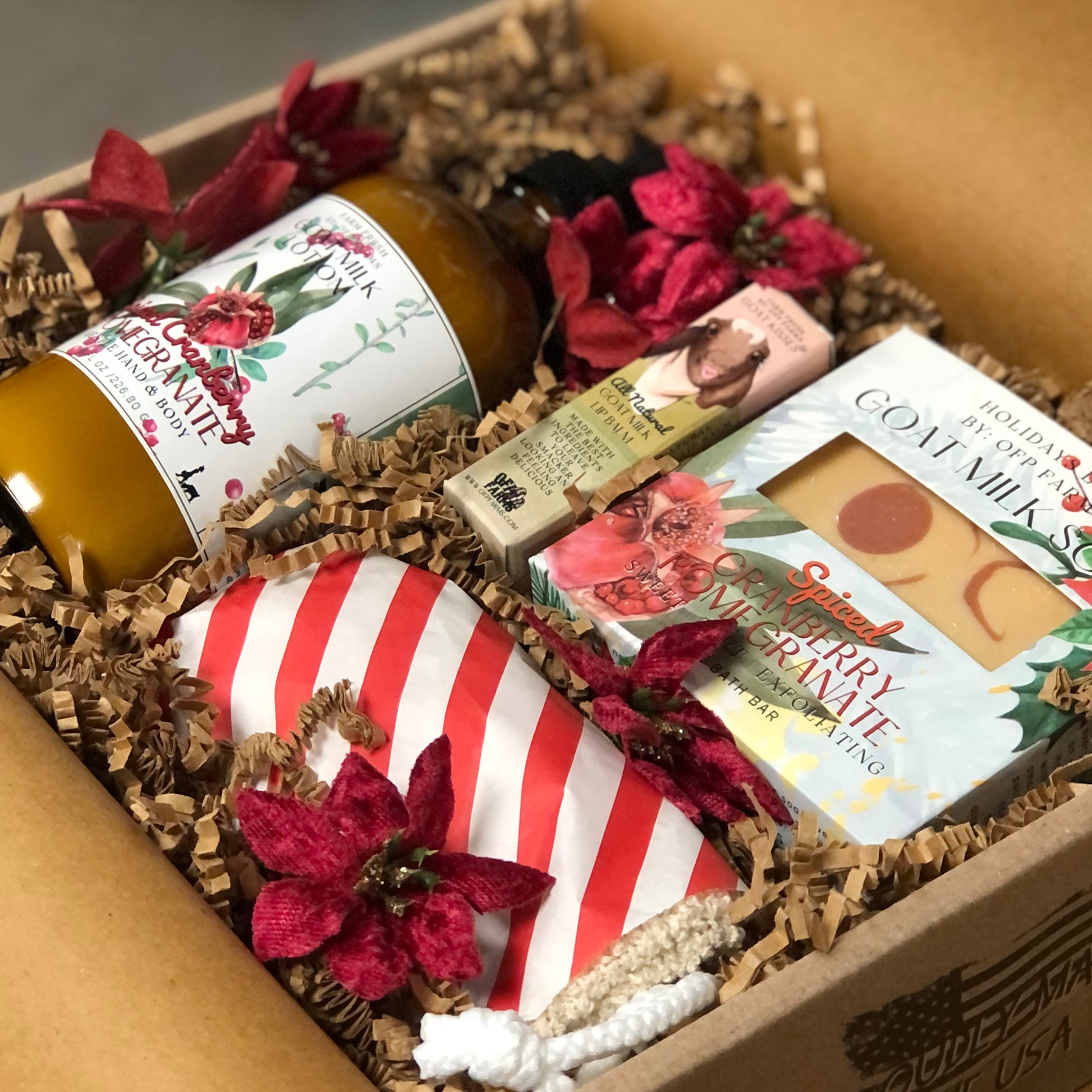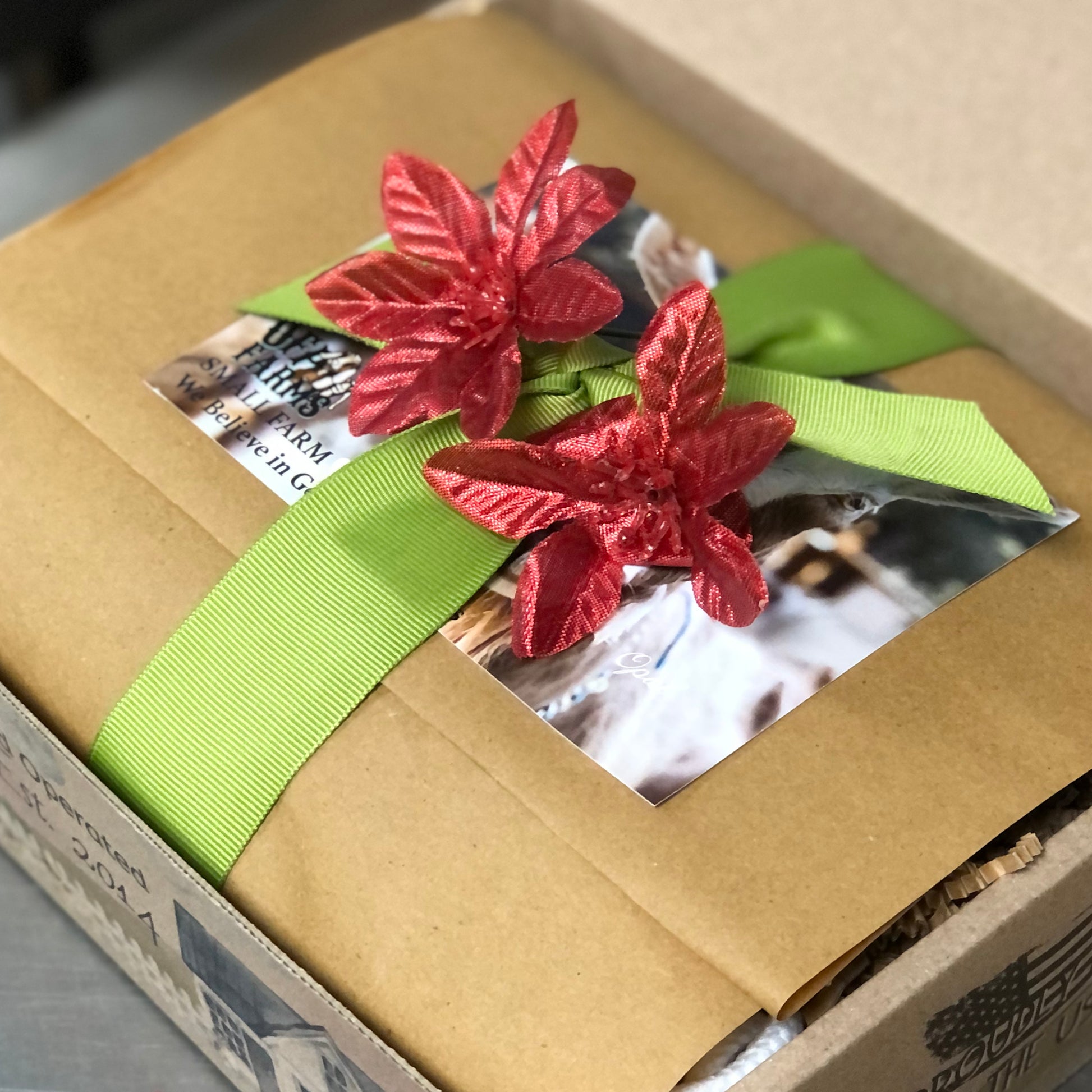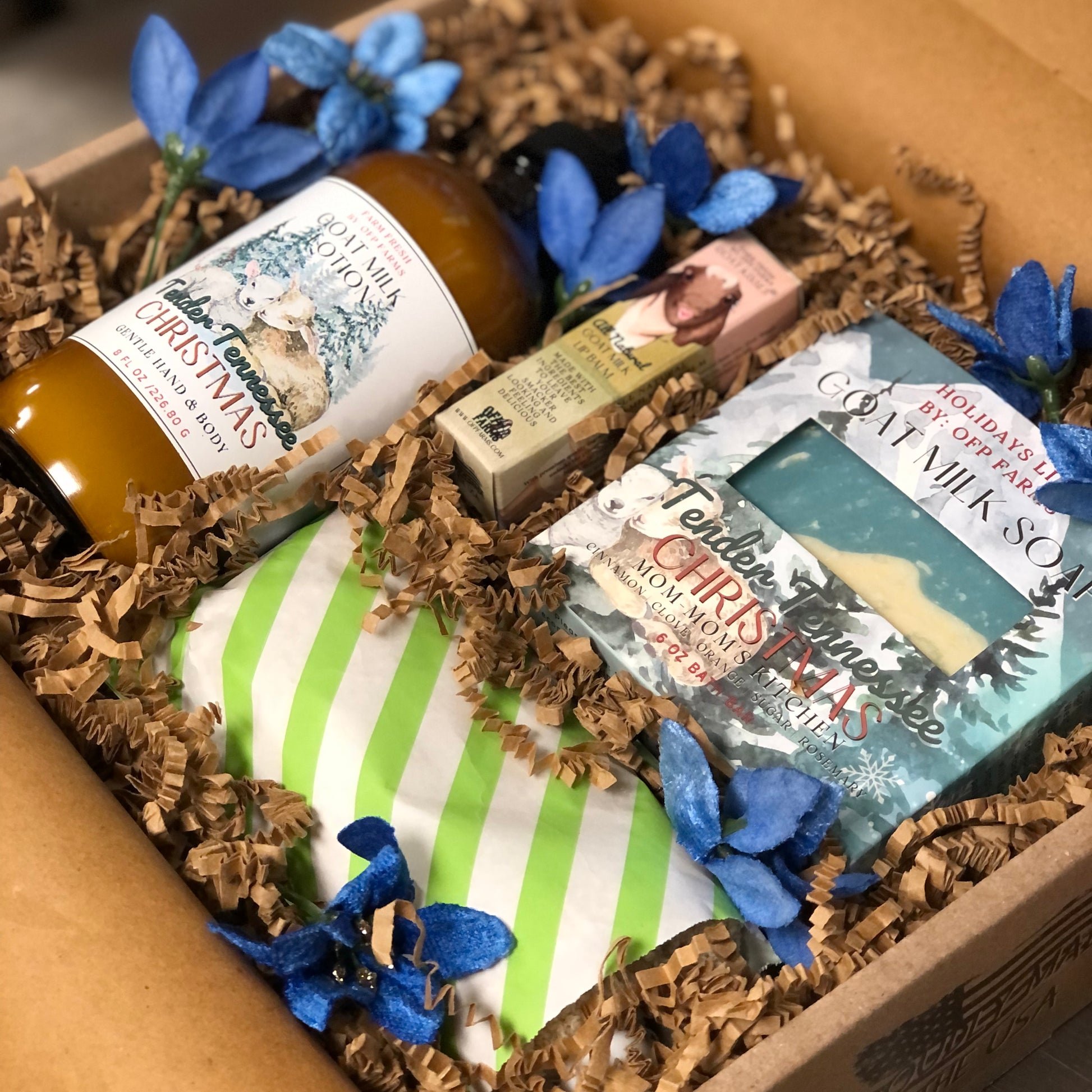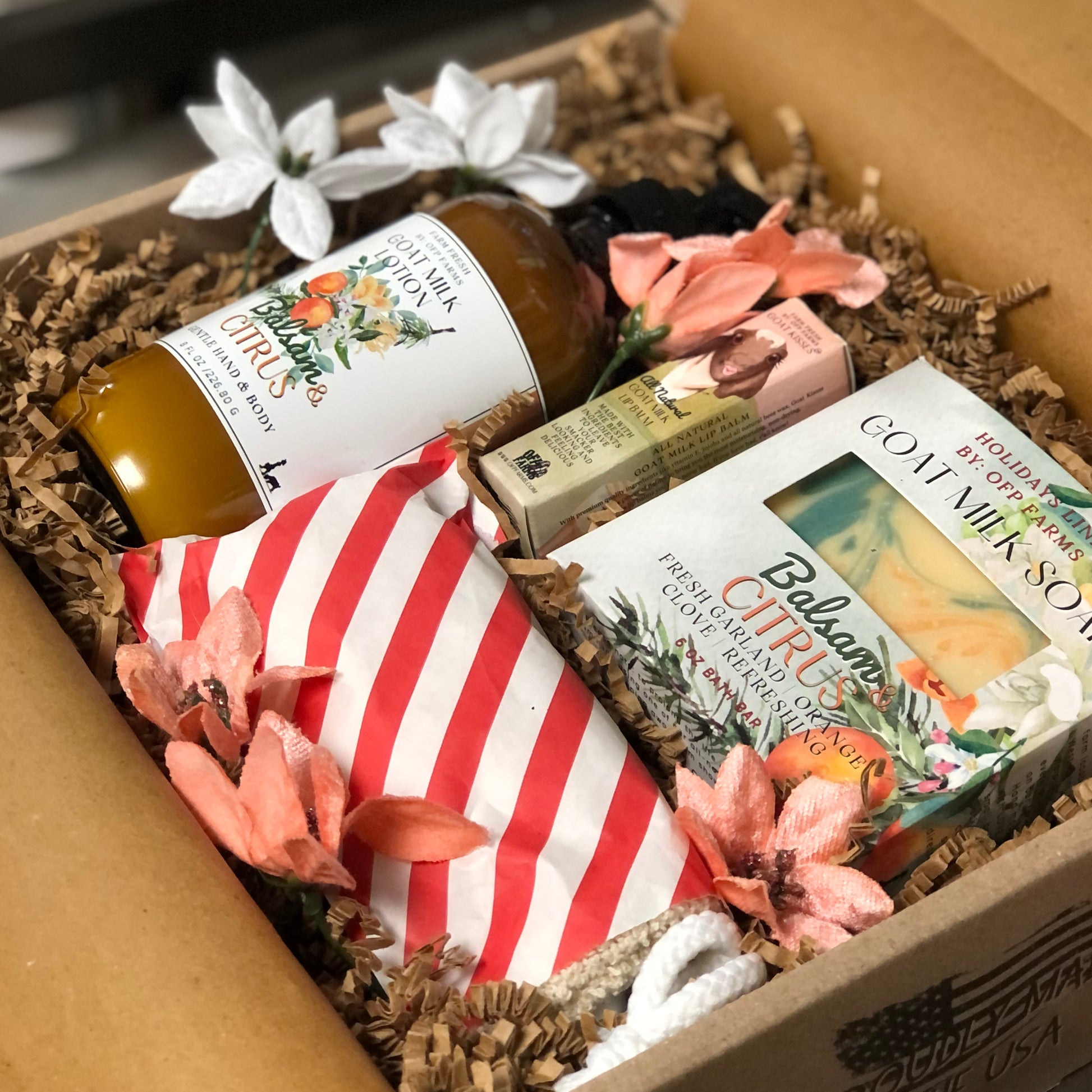 Christmas at the Farm, Gift Set
Sale price
$69.00 CAD
Regular price
Christmas at the Farm, GIFT BOX, Bundle

This is the perfect gift box for the holidays..that's all decked out and brings a festive ring to the holiday event. Perfect gift set for every day use.
List of products: 
1 Goat Milk Soap
1 Scrubby Sudsing Soap Sack
1 Lip Balm (Similar flavor to scent)
1 Goat Milk Lotion 
also includes: Christmas flower accents, 1 Christmas ornament, Christmas candy and holiday gift card (be sure to personalize, we will take care of the rest! *Florals and candy may vary but will still have holiday flair 
* don't forget to fill out the gift card box if you'd like to send a special message to your special someone!! 
### Please Note: Any products ordered with the Christmas at the Farm, Gift box will ship together! ####
REMEMBER TO APPLY YOUR DISCOUNT CODE AT CHECKOUT!!
CODES ARE CASE SENSITIVE!!! We cannot apply ANY coupon codes once you complete your purchase.
Skip to product information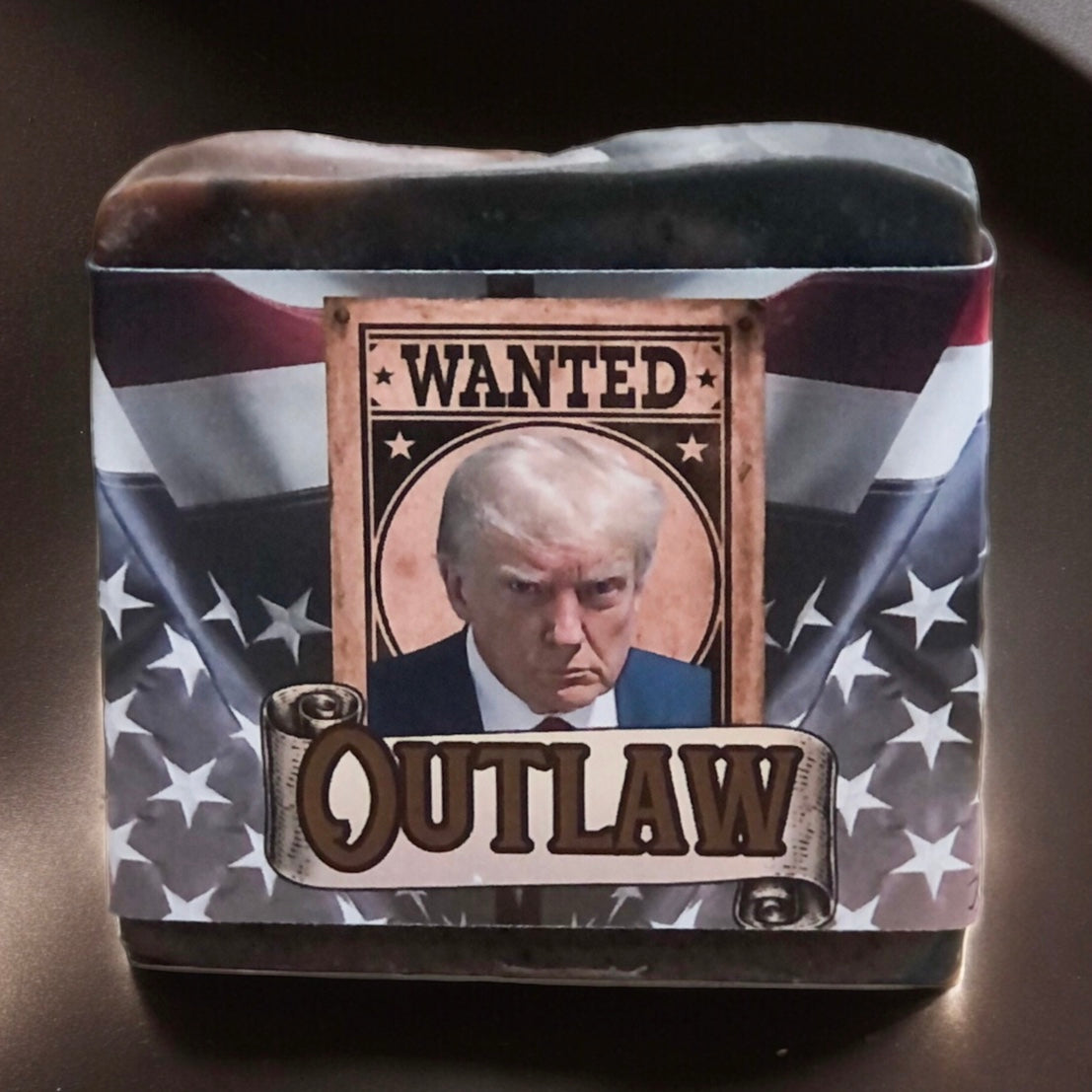 Farm Basics, Gift Set, Christmas!
Sale price
$74.00 CAD
Regular price
Treat someone special to a luxurious Farm Basics, bath and body gift set from Farm Basics! Carefully curated with the best ingredients, this set includes the essentials for a perfect relaxing day at home.
View full details
Skip to product information
Farm Box Bundle, Gift Set, CHRISTMAS Feminine
Sale price
$91.00 CAD
Regular price
This is a perfect gift set that contains the bath basics and is a great gift for any occasion!! 
Choose from 4 Scent Selections or Unscented
- 6 oz Goat Milk Soap
- 8 oz Goat Milk Lotion
- 1 Goat Milk Lip Balm
- All Natural Soap Sack
- Solid Perfume
View full details